THE NIGHT BUDDY
PACKPLAY - The Night Buddy
The Packplay Project är ett projekt som drivs av UQAM i Quebec, Kanada. Projektet handlar om att skapa förpackningar som flyttar fokus från att enbart locka till köp i butiken till att skapa en förpackning som är användbar och rolig för användaren.
Projektet skedde i samarbete med sju olika länder: Kanada, USA, Italien, Frankrike, Tyskland, Finland och Sverige. I September 2014 presenterades alla bidragen i en utställning i Quebec. Det här är mitt bidrag - The Night Buddy:
The contribution to the Packplay Project is a product called "The Night Buddy".
That is a night time story and a night lamp in one kit.
From start my vision was to create a package with an added value and I wanted to do something for kids. I also wanted my product to correspond with the value words from Packplay; functional, informative, seductive and responsible.
That decision resulted in three characters with one bed time story each.
This is Barbro the bear, Conrad the cat and Harry the bird.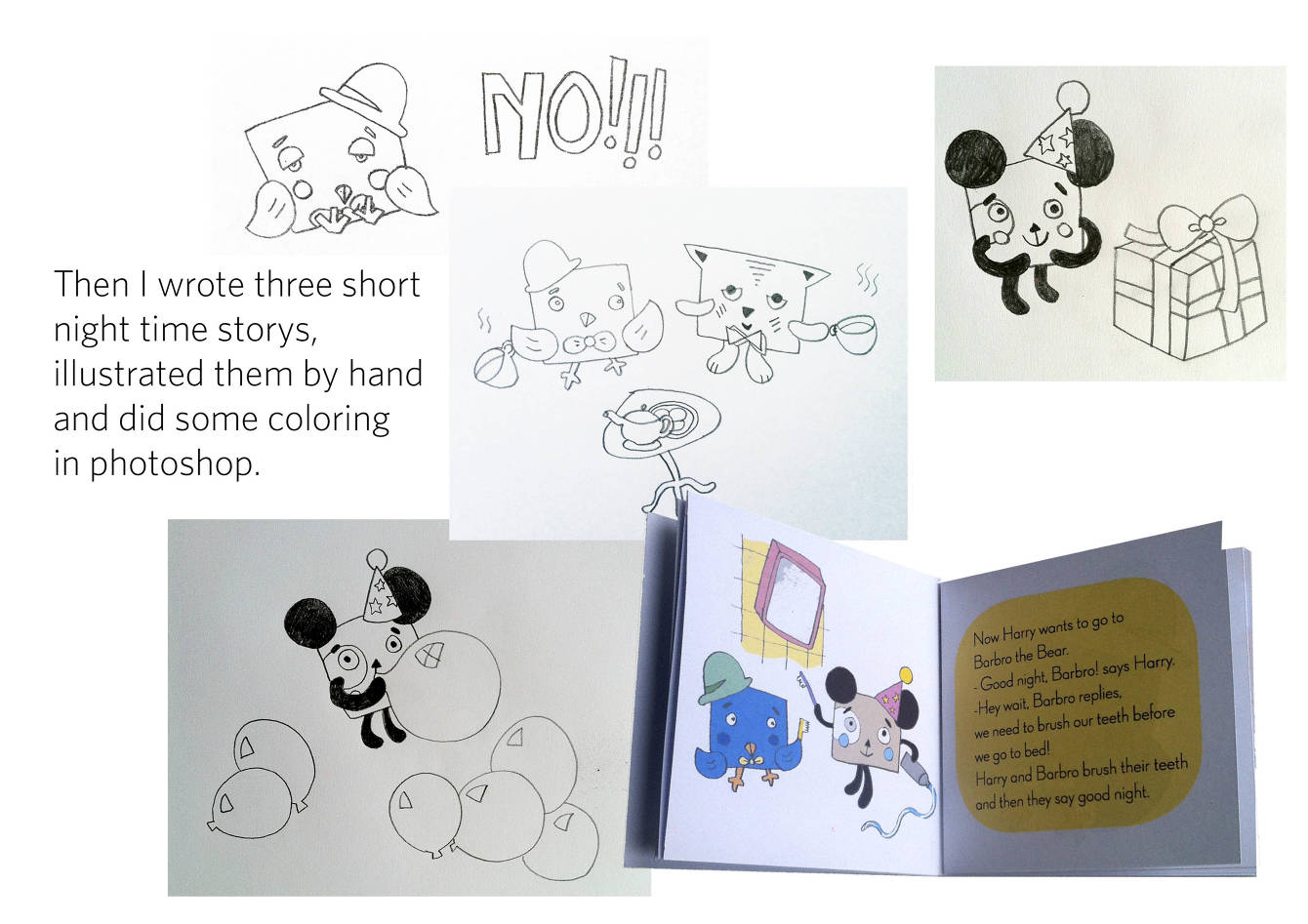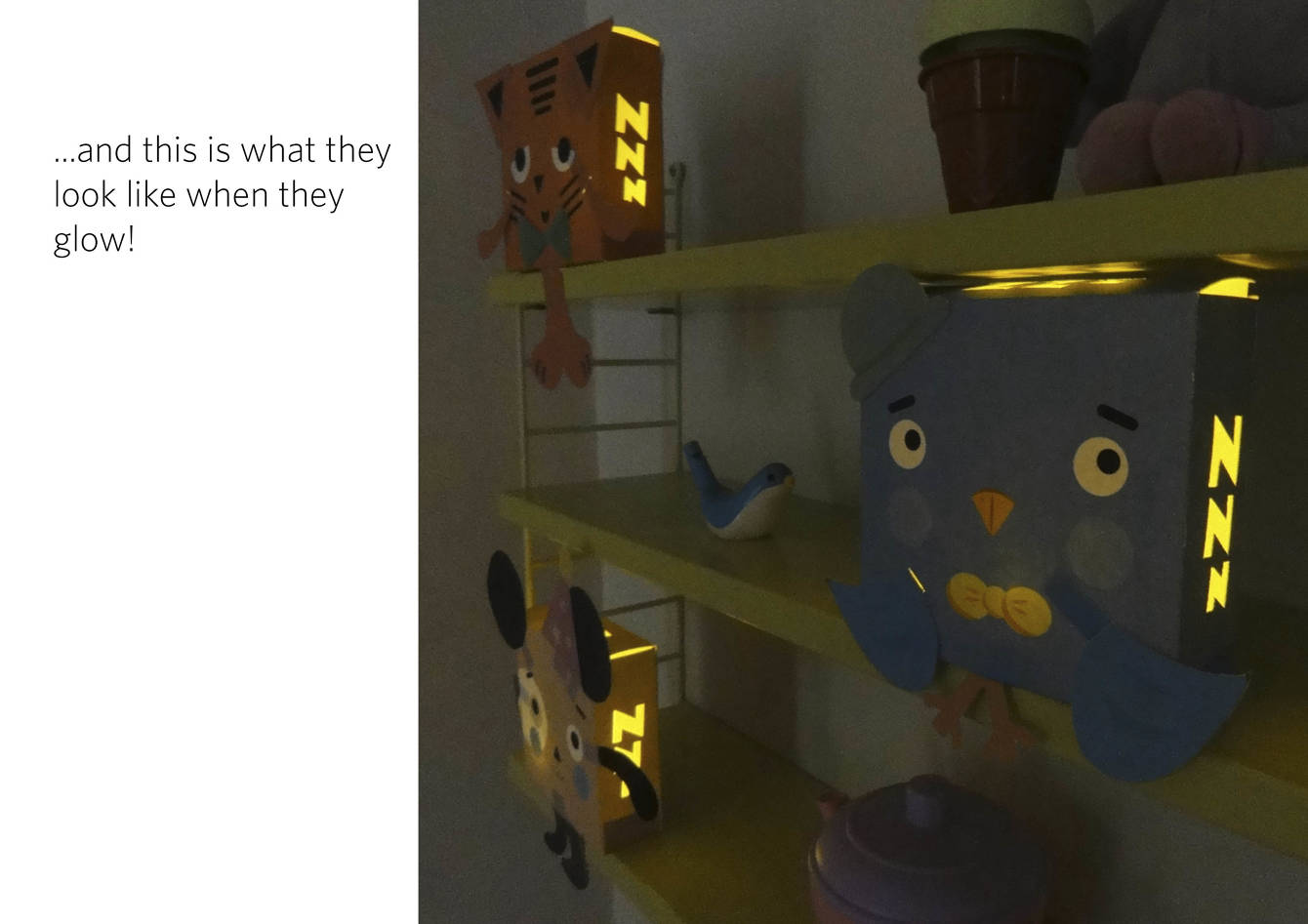 Vernissage på UQAM, universitetet i Quebec, Montreal, september 2014.
Fotograf: Justin Lapointe
GOOD NIGHT, SLEEP TIGHT!